Depression: 5. While I wouldn't necessarily consider it traditional depression, I'm just not happy with where I am in life lately.
Anxiety: 7.
The social session:
That actually has a dual meaning - Biletteral and I have resumed counseling together in addition to separately. I like the idea of having a third-party counselor there who is objective and can somehow translate what he says into something I understand and vice versa. Really helps for communication! Who knew? It also helps to have a professional explaining to him what I'm going through in ways far better than I can express.
The second meaning is The Sunday Social!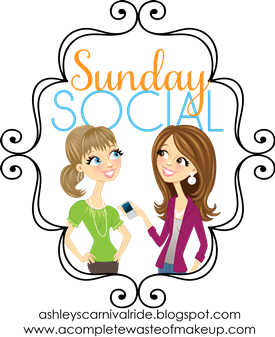 1. What are 3 items you can't live without on a daily basis (water, food shelter, and clothes don't count)?
A computing device, "inside" pants (separate from clothes!), and my cats (package deal).
2. What is your all-time favorite book? Why?
The Folk of the Faraway Tree
by Enid Blyton. I spent part of my childhood in Australia and this is one of the books we brought back that I read as a child, teen, and now adult and STILL love!

3. What is something you'd like to accomplish before the end of 2012?
I'd say marathon but I can't run in the heat so that rules out marathon training until fall starts which rules out marathons until spring. But I digress. Hmmmm. Ooh! Nailing down the right combination and dosages of meds.
4. If you could go back home and relieve any year of your life, which year would it be?
Believe it or not, my freshman year of highschool was pretty awesome. I had been in the same school for four years (a record that still stands), and had a great relationship with my parents as well as an awesome group of friends. This was before any anxiety or depression started.
5. What do you wish people know about you without having to tell them?
This has got to be one of the best questions I've been asked in a long time. I actually had to tell someone that this week and it was both terrible and incredible at the same time. I'm happy to report that it ended positively because it was heartbreaking to think about it ending otherwise.
On a less evasive level, I wish people at work knew how much I was struggling. It's hard when I don't live up to my or their standards but can't really tell them why. I'm doing the best I can.